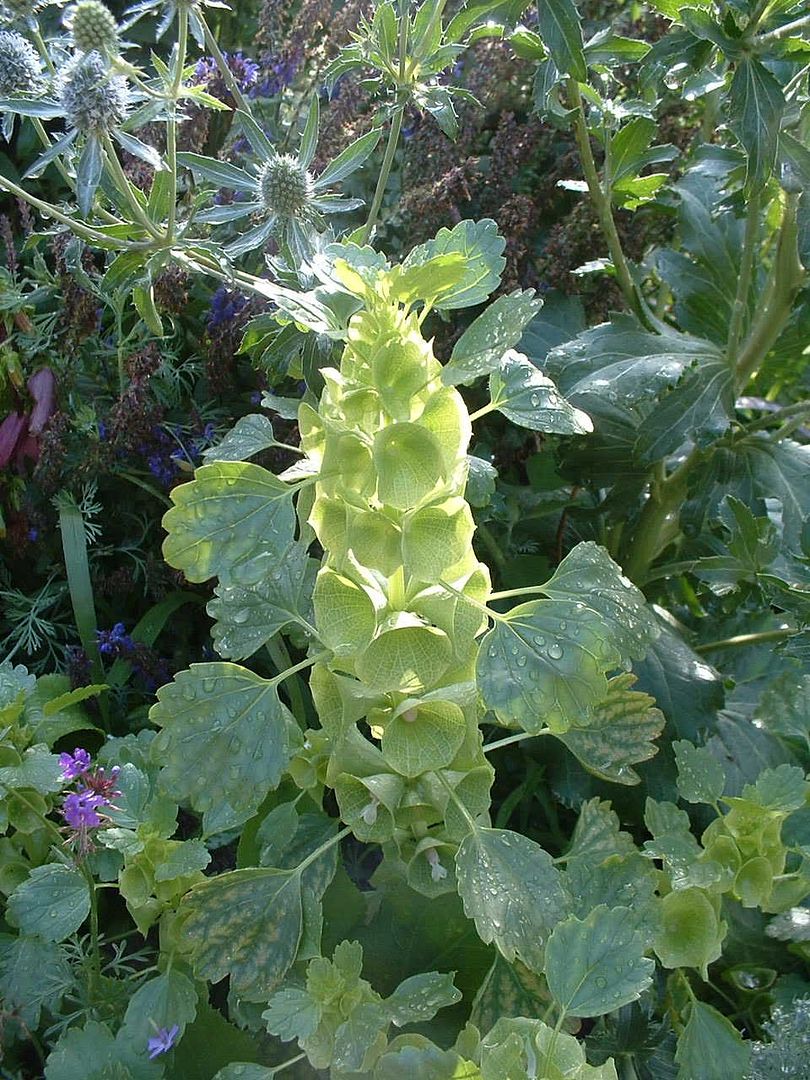 Here, I finally got some rain drops captured .... just a closer up view than you saw previously ... back lit, late afternoon sun after the rain.

Lots of stuff going on here. If you need help identifying, let me know. If you have this convergence of flowers growing in your beds, then let me know!

All I can say is it's a lush detail from out front. Hope you enjoy it too.