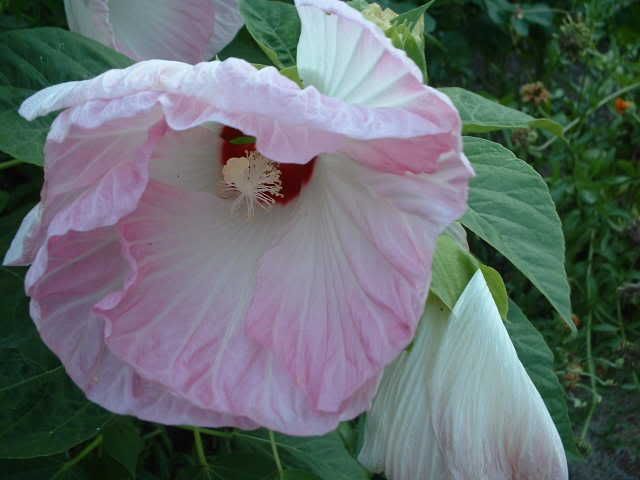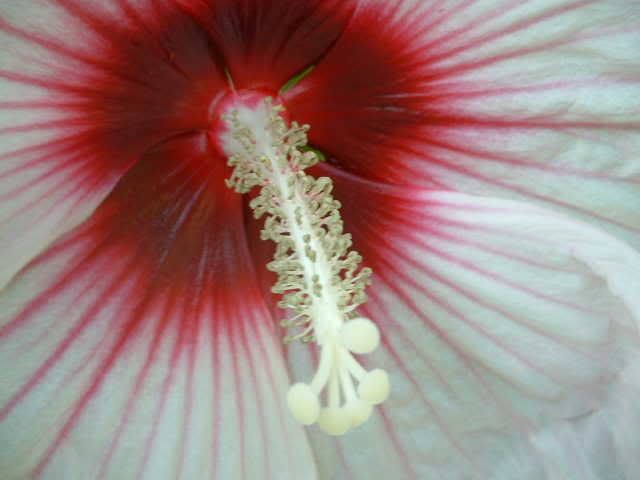 As promised, the fabled inner bits of

Disco Belle, Kopper King

and

Deep River

hibiscus... These are the really big ones... And just for fun, (1st photo) here's a non-perennial (at least here) Chinese Hibiscus for contrast ... the

Brilliantissima

variety I have potted on the patio....

Enjoy! More to come as time goes by....